Experience - Integrity - Accuracy
---
Meet Our Staff:

Connie J. Fox, EA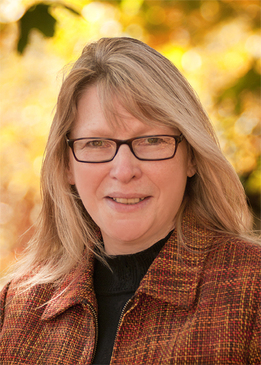 Connie Fox is the owner and founder of Fox Accounting and Tax Services, Inc. Her focus is on providing tax preparation and planning services, payroll services, and bookkeeping support to individuals, small corporations, LLC's, partnerships, and trusts.
Connie earned a degree in accounting from Portland State University graduating with honors in 1987. She worked as a Revenue Agent for the Internal Revenue Service for a number of years prior to starting her tax practice in 1993.
Connie is a member of the National Association of Enrolled Agents and the Oregon Association of Tax Consultants. She also serves as a member of the board of directors of two local non-profit organizations.
A life long Oregon resident, Connie has lived and worked in Portland's Multnomah Village neighborhood for more than 20 years. When she isn't hard at work preparing your taxes she enjoys gardening, camping, relaxing at the beach, or just about anything else that will get her outside. She purchased her first kayak in 2012 and has thoroughly enjoyed her weekend paddling. And lets not forget the motorcycle!
---
Contact info for Connie:
connie@foxaccountingandtax.com
(503) 246-6994
---
Scott Mobley-Schreibman, EA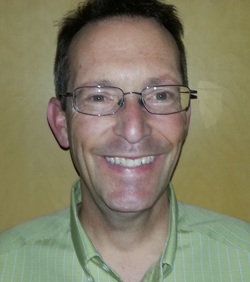 Scott grew up in the San Francisco Bay area and spent summers backpacking the Sierra Nevada. For many years he was a student and teacher of literature and writing at the University of California, Santa Cruz. He then spent over a decade as a journalist, working the government beat for newspapers in rural Northern California.
Scott decided on a career switch to accounting when he and his wife moved to Portland in late 2011. He became a licensed tax preparer in 2013 and has been an enrolled agent since 2014. He finds taxes fascinating, since they affect almost everything in life and beyond.

When Scott is not working he enjoys waking around the hills of southwest Portland and being with his wife and their three cats.


Contact info for Scott:
scott@foxaccountingandtax.com
(503) 246-6994

---
---
What is an Enrolled Agent?
An Enrolled Agent (EA) is a licensed tax professional who has demonstrated technical expertise in the field of taxation. Enrolled Agents advise, represent, and prepare tax returns for individuals, limited liability companies, partnerships, corporations, estates, trusts, and any entities with tax-reporting requirements. Our professional standards and licensing requirements ensure that we stay abreast of the constantly changing tax laws through continuing education. As EA's we are empowered by the U.S. Treasury Department to represent taxpayers before all administrative levels of the Internal Revenue Service for audits, collections, and appeals. Only Enrolled Agents, Attorneys, and CPAs may represent taxpayers before the the IRS.

---